Chiropractic Expo at the
Nationwide Before End of Biennium Blow-Out
February 18th - 20th, 2022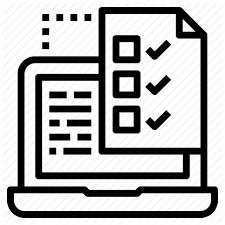 1. Take a look at the vendor area layout and choose your space. 1st, 2nd & 3rd choice.
2. Complete the form below and click Submit.
3. Pay for your table by using the relevant payment button.
Please note our events are table top displays only.
Please do not bring over sized backdrops, large equipment if you are only purchasing one table.
1
2
3
4
5
6
7
8
9
10
11
12
13
14
15
16
17
18 First Alternatives/Avazzia
19
20
21
22
23
24
25
26
27
28
29
30
31
32
33 Eclipse EHR Solutions
34
35
36
37
39
40
41 Sole Supports
42 Cryoderm
43 Cryoderm
44
45
46
47
48
49
50 Proleve
51
52 NeedEMC?
53 Ovadia Law Group
54
55 Doctor Multimedia
56
57
58
59
60
61
62 Ovadia Law Group
63 Prestige Products Direct/Triad Aer
64 Prestige Products Direct/Triad Aer
65
66
67
68
69
Table Fees at the time of Registration
If you are contacted by anyone other than the usual FCPA staff who claim to be a partner of FCPA please e-mail us at
myfcpa@gmail.com
or call
407 409 7291.
We have some promotional opportunities available for all:
On arrival we will give each attendee a shopping bag of goodies & you can put your samples, flyers etc in the bag
Additional banner displayed away from your table
Placed somewhere visible place like the hallway leading to the convention area
Front page endorsement exposure.
Given to all attendees on arrival
Full page advert in our Seminar handout
If you are unable to participate $250 or
Back page of our proposed law brochure.
Most DCs want the brochure and might take it home with them
More Vendor Exposure, National and Florida Statewide, Easy and Very Affordable
We have set up a campaign which you can be a part of; designed to address every DC in Florida and the nation.  We want you to play a part in this campaign.
We are offering to our vendors the opportunity to join us while we update our supporters of our progress and as we solicit donations to help fund our legislative agenda.  Sounds boring doesn't it?  Well it will not be.  This will prove to be a great opportunity for vendors to get the exposure they need for a very low price. Prices start as low as $100 and top out at $500 for a year of advertising.  As usual the FCPA respects your support and will continue to offer great exposure at a very low cost.
For a small donation, as low as $100, you will be listed and promoted for a year in our national news letters very often that are sent to 47,000 DCs 3-4 times a week, listed on our website, listed in our member news update blasts, have a special mention during our seminars and be featured in our seminar brochure.

You will get the exposure you need and deserve for almost no cost to you.  

For example of what will be blasted in many of our publications all over, many, many times throughout the year please visit our Donations/Lobbyist page at https://myfcpa.org/donations-lobbyist.html. 

There are no contracts or committments.