Chiropractic Expo at the
Nationwide Winter CE Seminar
February 24th - 26th, 2023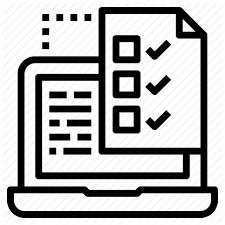 1. Take a look at the vendor area layout and choose your space. 1st, 2nd & 3rd choice.
2. Complete the form below and click Submit.
3. Pay for your table by using the relevant payment button.
Please note our events are table top displays only. Please do not bring over sized backdrops, large equipment if you are only purchasing one table.
FCPA Low Prices Guaranteed
For more information please contact us by email at
myfcpa@gmail.com
or by phone at
407-409-7291
Vendors scheduled to exhibit in February 2023
Our rate per night is $119, it is available from Thursday, February 23rd until Monday, February 27th.
Please click on the following link to reserve your room: Wyndham Orlando Resort & Conference Center Celebration Area Rooms & Rates (wyndhamhotels.com).
If you wish to call the hotel directly at 1-407-396-1400 make sure to indicate you are part of the FCPA February 2023 CE Seminar when making your booking. The room rate is available until February 2nd. Please book early to avoid disappointment.
If you are contacted by anyone other than the usual FCPA staff who claim to be a partner of FCPA please e-mail us at myfcpa@gmail.com or call 407 409 7291.
Vendors additional exposure
We have some promotional opportunities available for all:
On arrival we will give each attendee a shopping bag of goodies & you can put your samples, flyers etc in the bag
Additional banner displayed away from your table
Placed somewhere visible place like the hallway leading to the convention area
Front page endorsement exposure.
Given to all attendees on arrival
Full page advert in our Seminar handout
If you are unable to participate $250 or
Back page of our proposed law brochure.
Most DCs want the brochure and might take it home with them